Handcrafted herbal wellness products to support daily well-being.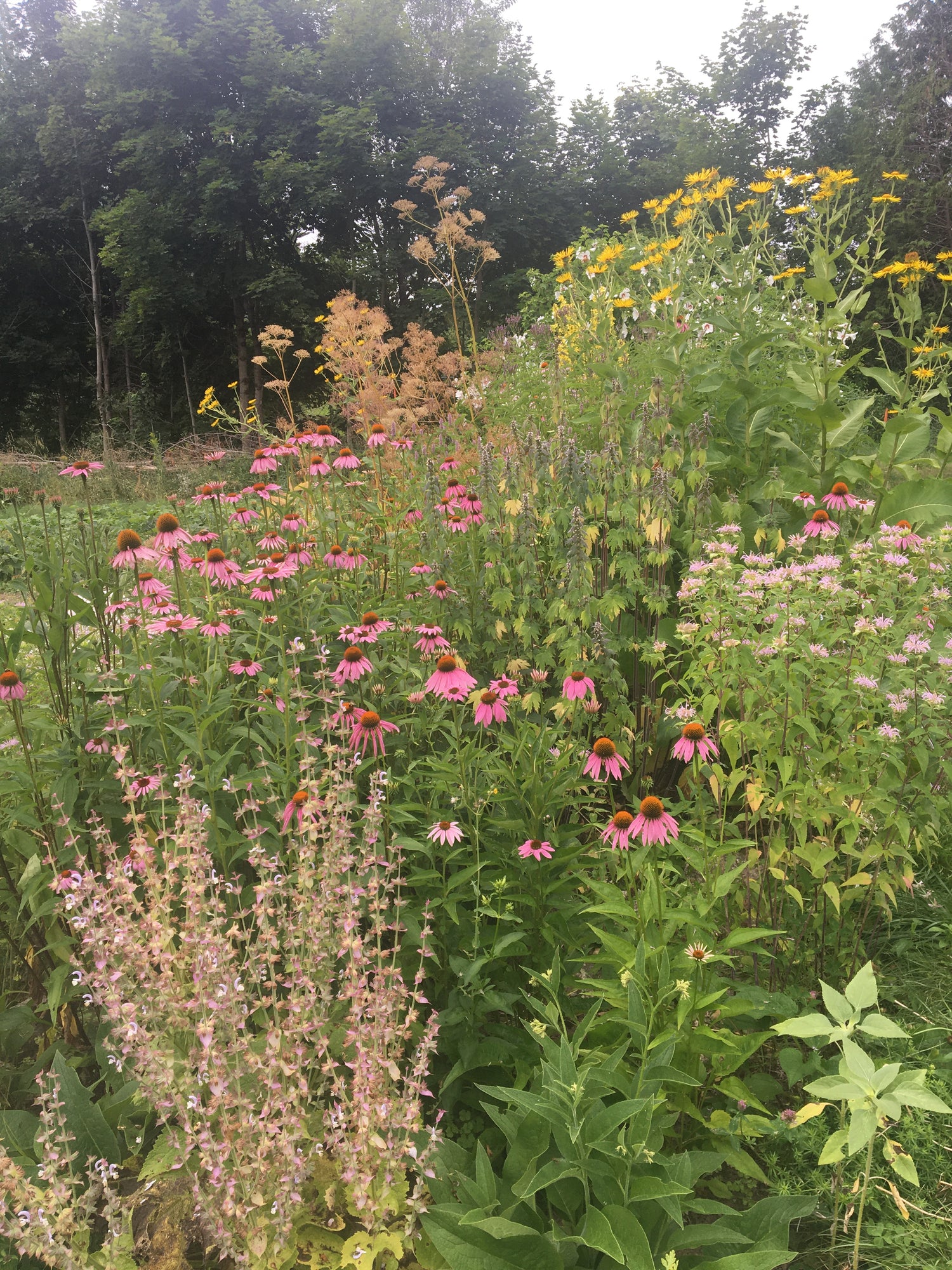 Our Garden Grove
Located within the Coastal Volcanic Belt three miles from the Gulf of Maine, perched in the rolling hills of the wide, U-shaped Narraguagus River Valley, our garden grove's foundation of health was created ten thousand years ago as the receding glaciers left behind rich deposits of rock, sand, silt, and clay. Rebirthed in the Spring of 2020, the garden is a hand-cultivated experience slowly being forged into the existing fabric of native plant ascensions and forest trees. Fed by upland waters nestled within the rocks of wild blueberry barrens, the garden receives mineral rich, forest filtered, gravity fed spring water that saturates the hillsides upon which it grows, creating the opportunity for an emerging network of vegetables, fruit trees, herbs, medicinal plants, fungi, and humans to take root and thrive.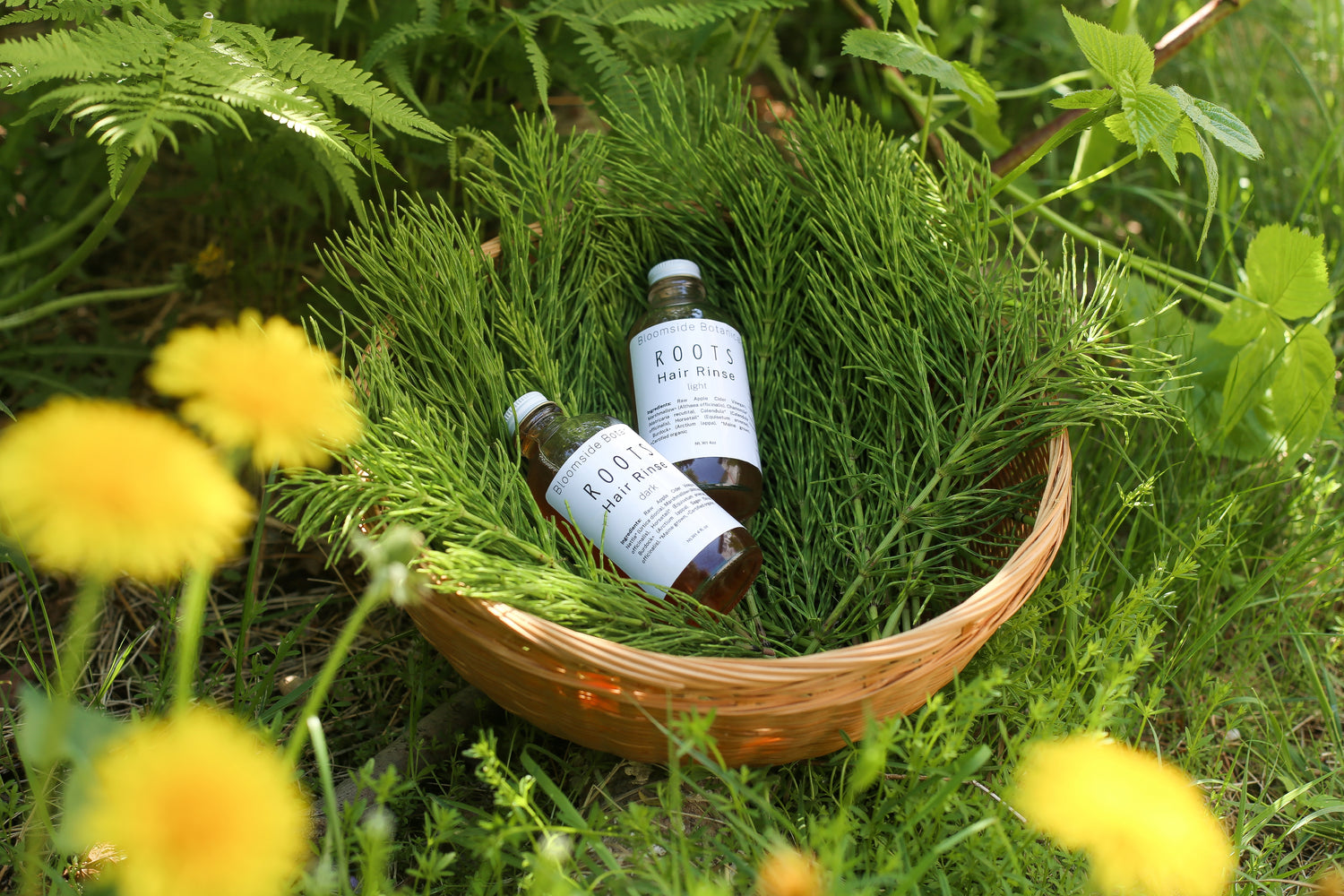 Systems of Creation
Bloomside Botanicals' health and wellness products are created from whole plants and simple ingredients to support the human experience. Our systems of creation are rooted in patience and awareness, growing at pace with the natural forces and conditions of time and place. This sublime disposition allows for a refined focus to be directed at the development of each product in the crafting process before its public offering. From idyllic conception to market, elevated techniques of agriculture and herbalism synergize to compose the opportunity for greatness to transpire. To learn more about how Bloomside Botanicals grows and creates, check out our methods of agriculture and herbalism.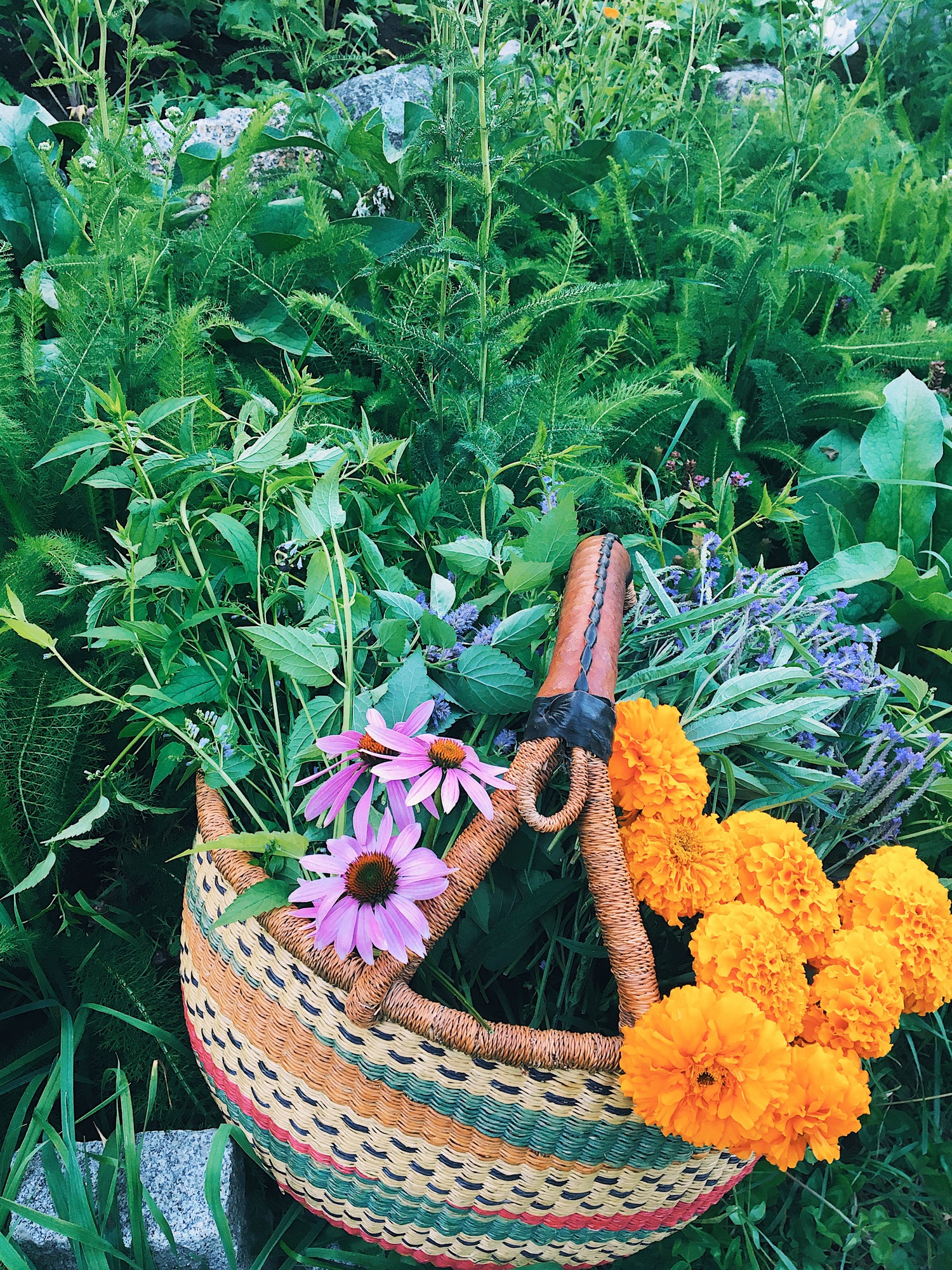 Methods of Agriculture
We save seeds. Mulch with weeds. Make compost tea. With the sea. 
We replenish the soil. Fed by trees. Into our beds. Go the leaves.
Celestial energies. On our team. Rhythmic patterns. In harmony.
We plant trees. Harvest veggies. On two feet. All we need. 
We grow great grass. Gives us feed. Food for animals. Lifeforms at ease. 
Soil structure. Is the key. To water balance. And nutritional capacity. 
Everything we need. Is here or near. Health is created. With diverse biology.